Overview: The GV Turbine
The GV turbine is a Guide Vane Augmented Vertical Axis Wind Turbine.
This simply means that huge sails on both sides of the vertical axis turbine, when staggered to prevent congestion of air in the center, will collect and increase the ambient wind and optimally direct it to the vertical wings. The wings are attached at the top and bottom carousels that generate electricity.
An Approval-In-Principle for certification has been issued by Bureau Veritas ( an international certification agency headquartered in Paris, France ) for the GVWT MK1 wind turbine.
The steel superstructure for the GVWT MK1 is designed by a licensed Professional Engineer in Singapore up to Singapore Standard ( nearly European Standard EN3 ).
We then intend to have the design verified and certified by the respective country Chartered Engineers in Europe, United States, Australia, Chinese, Japanese, etc. All other components and sub-assemblies are specified from suppliers who have already had their products and components certified. We believe that we have over engineered the GVWT MK1 for success and technology risks have been more than considered and eliminated.
THE GVWT MK1 TURBINE PERFORMANCE
Punching Above
GVWT MK1 is expected to be rated at a 2 MW turbine, however, it is engineered to take loads up to 4.8 MW.
Highly Efficient
Produce almost 3 times the revenue with a relatively low wind speed of 6.6 m/s
Unbelievably Profitable
If simulated as a 2Mw at 8ms, the data could show a revenue of 1.1Million USD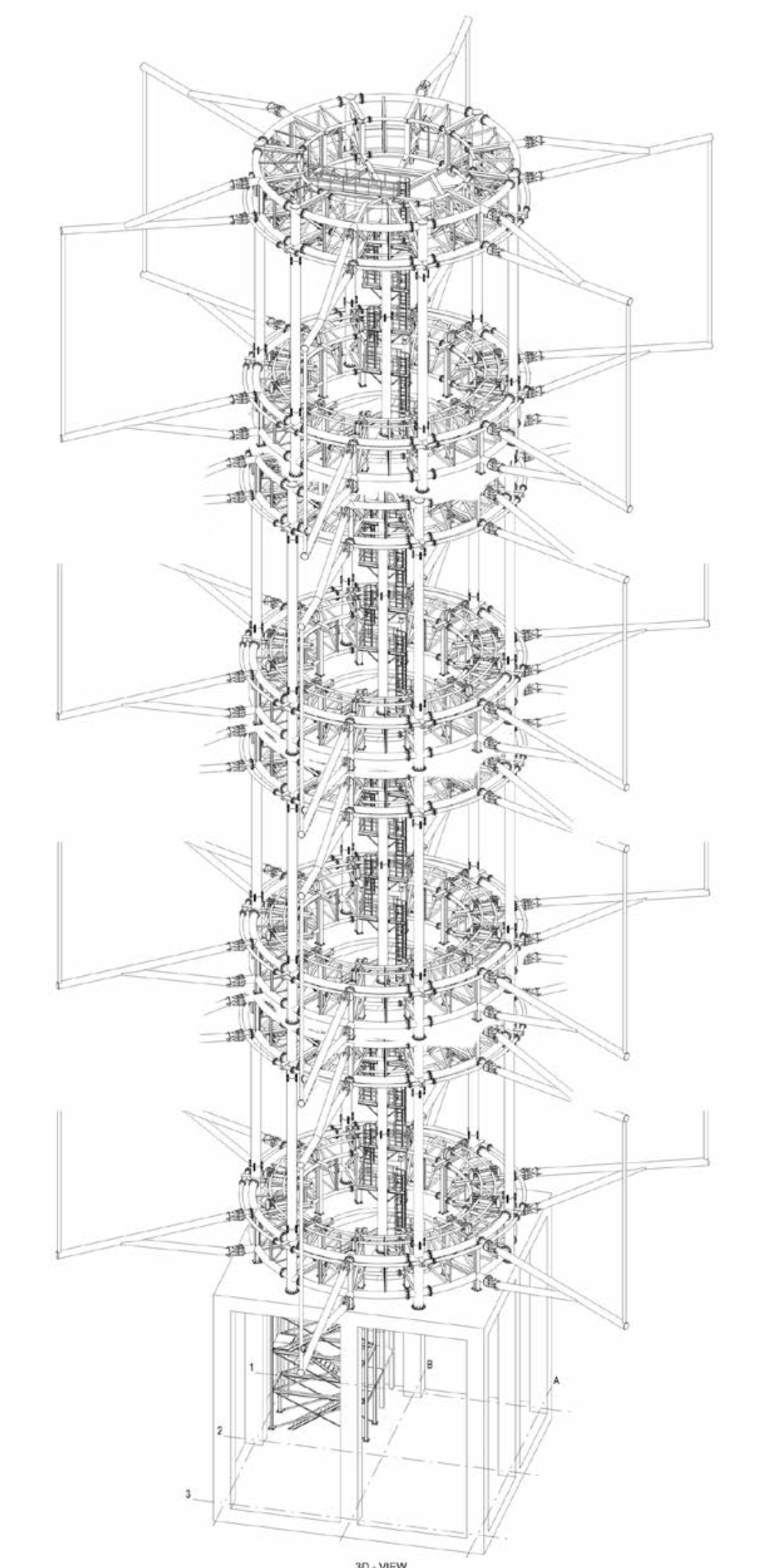 FUTURE MODELS AND PERFORMANCE SCALABILITY
A stacked array comprising a GVWT MK1 at the base, a GVWT MK1B and the GVWT MK1A, sitting on top of each other in this chronological sequence could produce about 4 to 5 times more electricity (and consequently revenue ) a year than current wind and solar technology per dollar investment.
And we can also stretch the modular nature of our invention to include a GVWT MK1C producing up to 7MW.
A future GVWT MK2 and GVWT MK3 will be completely different in design and are intended to crush the price of bringing power at the disposal of humanity.
Much has also been touted and said about offshore wind energy.
We believe GVWT can make as much electricity a year than a US$40m offshore wind turbine and at a quarter of its cost and at one-tenth the cost of maintenance and with a much longer lifespan.